Frequently Asked Questions (FAQ)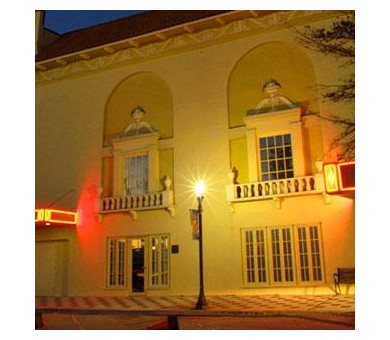 Where is the box office located?
It is located outside the Flagler Ave. entrance to the theatre.
How can I pay for my tickets?
We accept Discover, American Express, Visa, and Mastercard for phone reservations; checks, cash and credit cards at the window.
How can I pick up my reserved tickets?
All reserved tickets are available at the Box Office from time of purchase up to about an hour before the performance, when they may be picked up at our Will Call Booth in the center of the lobby.
Can I buy tickets to an entire series?
Yes, for more information please call the Box Office (772) 286-7827 Mon. - Sat. 10 am - 4 pm.
Will I get a discount for a large group of people?
Discounts are available for groups of 15 or more. Please call our Box Office for assistance in planning you event and prices and information on events.
Is there a beverage service available?
Yes, a cash bar is located in the lobby before the performance and during intermission.
How can I support The Lyric Theatre?
You can become a member of "Friends of the Lyric" for as little as $35 annually per person or $50 per family. The higher your membership level, the more advantages you will receive! See our Become A Member page for more details. Contact Polly Delater at 772-220-1942 ex. 204.

Is there an elevator?
Yes there is a 10 person elevator in the east end of the lobby which provides easy access to the balcony level.
Is there a lost and found?
Yes, please contact the box office at (772) 286-7827
Can I rent The Lyric Theatre?
Yes, we can provide a perfect setting for your group or special event. The auditorium and or the Lyric lobby are available for private performances or receptions. To book the Lyric Theatre please contact the Director of Operations at (772) 220-1942 ext 205.
Where are the restrooms location?
They are located to the left and right of the Will Call Booth in the center of the lobby.
Where can I get first aid from?
Please see the House Manager.
Can I take pictures or record the performance?
Law prohibits the use of any audio of visual recording devices at the theatre.
What happens if I am late for a show?
Latecomers and people leaving a performance before it is completed will not be admitted until a suitable break in the performance.