The Best of Broadway: The Music of Andrew Lloyd Webber
More info


Steve Solomon's Cannoli, Latkes & Guilt
More info
See full schedule
E-News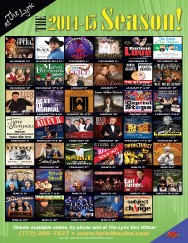 Download 2014 2015 Season Brochure
Download the 2014-15 Brochure PDF here.

Download PDF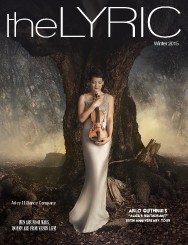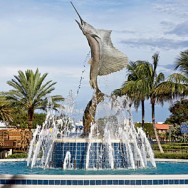 Visit Stuart
We know you Love the Lyric! Fall in love with Historic Downtown Stuart. Click Here.

Lyric Theatre
Arts & Entertainment in Stuart, Florida
The Lyric Theatre has been the center for arts and entertainment on the Treasure Coast since it opened its doors in 1926. This historic, fully renovated showplace is an intimate performance hall with 500 seats and whisper-perfect acoustics. The Lyric stage hosts a year-round schedule of world-class performances from national and internationally renowned artists. It is also a venue for local productions, and civic and charitable events.

For concerts, comedy, musicals, drama, dance, family fun -- and much more! -- come to the Lyric!
At the Lyric in December:

2014 2015 Season Brochure
News
Treasure Coast Happenings Dec. 19, 2015 By Drew Mello Courtesy of WQCS Drew Mello talks with John Loesser, executive director of the Lyric...
read more
Vocal Trash Singing Hooked on a Feeling
read more
Contemporary Jazz Musicians New Take on Christmas Classics Becomes Martin County Holiday Tradition This December, jazz guitarist Peter White...
read more
Starring Rabbi Bob Alper and legendary stand-up comedian Dick Capri, "The Rabbi and The Italian" combines all of your favorite Jewish and Italian...
read more
By L. L. Angell Indian River Magazine, 2014 Holiday issue The son of a Broadway legend, John Loesser has translated the business lessons he...
read more